Surviving Africa
129th Rescue Wing Airman implements training on national TV series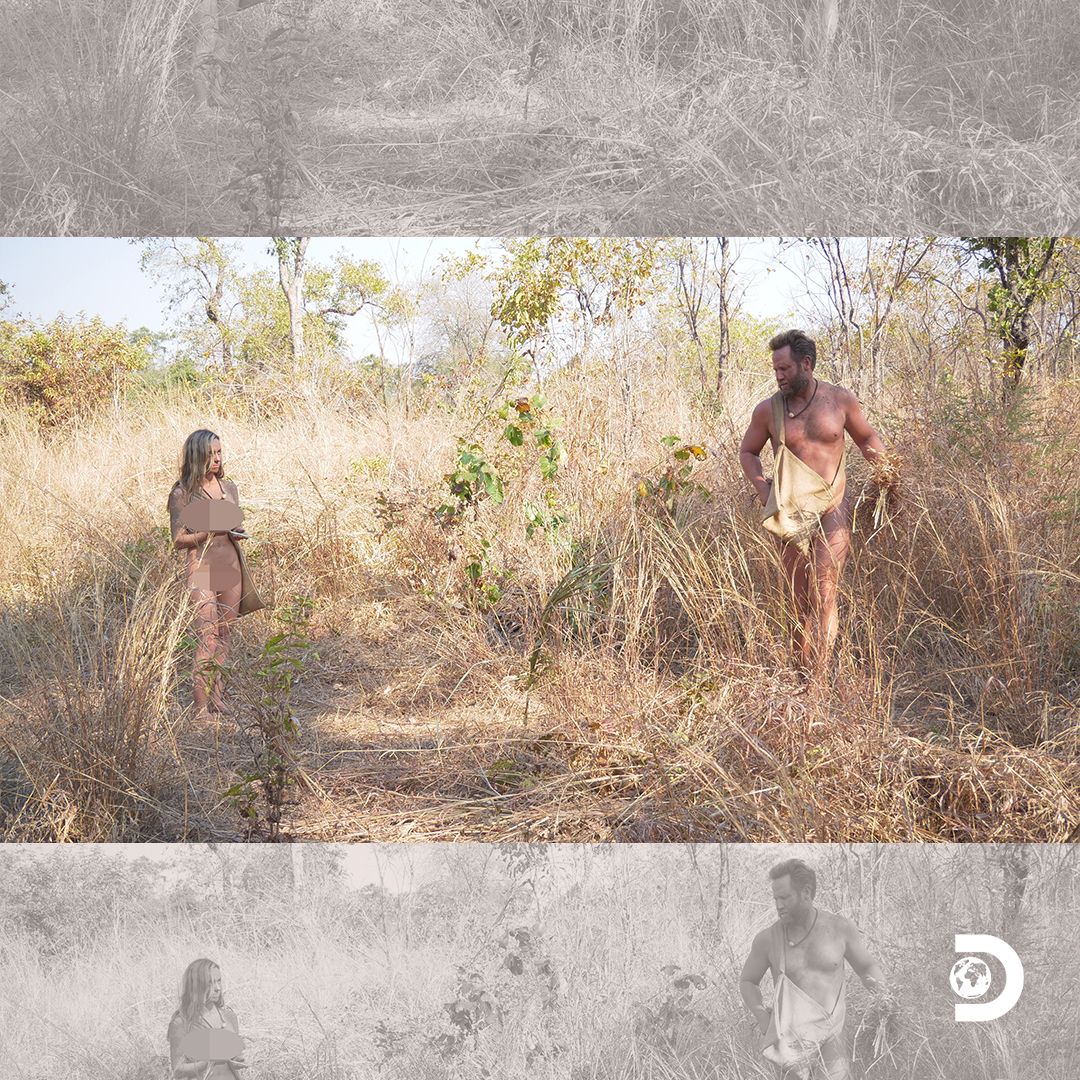 by Airman 1st Class Serena Smith
129th Rescue Wing Public Affairs
May 18, 2023
LUANGWA VALLEY, Zambia — U.S. Air Force Master Sgt. Joseph Prouse, a public affairs non-commissioned officer in charge at the Cal Guard's 129th Rescue Wing, near Mountain View, recently completed a 21-day survival challenge on Discovery Channel's "Naked and Afraid" television series.
Prouse used his military training and experience from multiple deployments to survive in a remote African valley, with nothing more than a few basic tools and determination. His three week adventure showed viewers what a career of military service makes possible and made him a more well-rounded Airman.
"The wing played an integral part of my survival strategy," he said. "I wanted to represent the wing proudly and be able to show people that Air Guard members should never be underestimated."
While binge watching the show during the COVID-19 quarantine, Prouse's partner encouraged him to apply. After undergoing a rigorous application process that included health and mental wellness screenings, along with a series of experience-level evaluations, he was accepted to do a challenge in Trinidad.
Prouse began preparing a Caribbean Island survival strategy, where he expected a tropical climate and record level rainfall for the year.
"I deployed to Cuba in 2009, so I understood the humidity, precipitation levels and rapid weather changes," he said. "That changed when I was asked to backfill a shortfall."
With only a two day notice, Prouse accepted a new challenge in Southern Africa, with an entirely different ecosystem and a dry climate.
Prouse's biggest challenge was securing a large meal. He scared off baboons, scrounged for fruit, dug up mussels from the river and drank clean water by digging a well.
"The Guard motto 'Always Ready, Always There' extends beyond my military service," Prouse said. "It's part of my response mentality to all things. To be in a rescue wing you are in a constant state of preparedness."
Service members at the wing are often called for a mission with only a few hours to gear up and be ready to assist when others are in danger. Prouse's military experience with the wing helped him adapt and welcome a change of strategy.
"The mantra I use is 'move from a position of strength'," he said. "This phrase reminds me to take only necessary risks no matter the reward. Reliance on a strong foundation of shelter construction, water purification and fire starting gave me the confidence that I would succeed in any location."
Prouse arrived in the Luangwa Valley with his partner for the challenge, where they found the environment to be a small, wooded forest in the dry season, similar to the Northeast Queensland Australian Outback, where Prouse deployed in 2016.
During that deployment, Prouse worked alongside Australian Defense Force Survival Evasion Resistance and Escape instructors. This, along with his combat experience in Afghanistan, gave him confidence to navigate a forest lurking with deadly wild animals.
"I think one of my greatest survival brags is coming home parasite free," Prouse said. "To me that shows I made good decisions on what I consumed throughout the entire adventure."
Prouse said having a cause greater than his own is what helped him stay focused on completing the challenge, regardless of the obstacles he faced. The experiences the Air National Guard provided him helped him to prepare for hardships many humans will never have to willingly face, but he chose to break that barrier.
"Combining the lessons I've learned from the military and the humbling experiences I've gained from the wilderness is going to make me a more effective father, husband, brother, mentor, and Airman," said Prouse.
Prouse is featured in "Naked and Afraid" season 15 episode 8 on Discovery Channel.