CAL GUARD RESPONDS TO CALIFORNIA'S FIRE SIEGE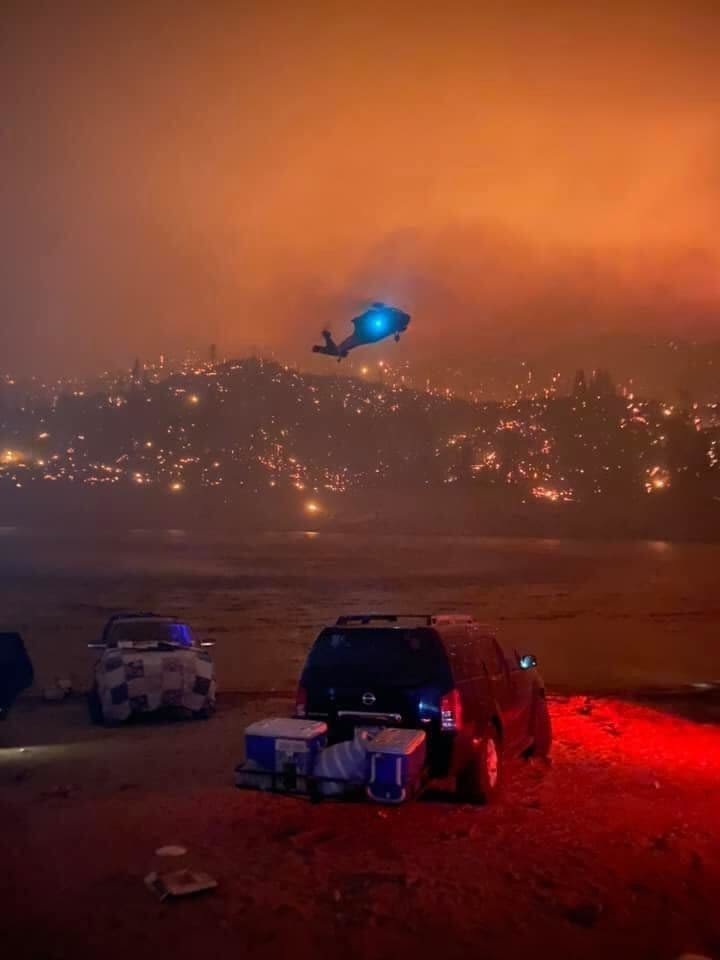 California Army National Guard aviators talk about flying rescue missions in Fresno County, California, over Labor Day weekend as the Creek Fire closed in on campers. (U.S. Army National Guard video by Staff Sgt. Eddie Siguenza)
California Army National Guard aviators talk about flying rescue missions in Fresno County, California, over Labor Day weekend as the Creek Fire closed in on campers. (U.S. Army National Guard video by Staff Sgt. Eddie Siguenza)
– BY THE NUMBERS –
MORE THAN
1,500
PERSONNEL ON FIRE MISSIONS
California State and National Guard Soldiers, Airmen and Sailors working historic firefight.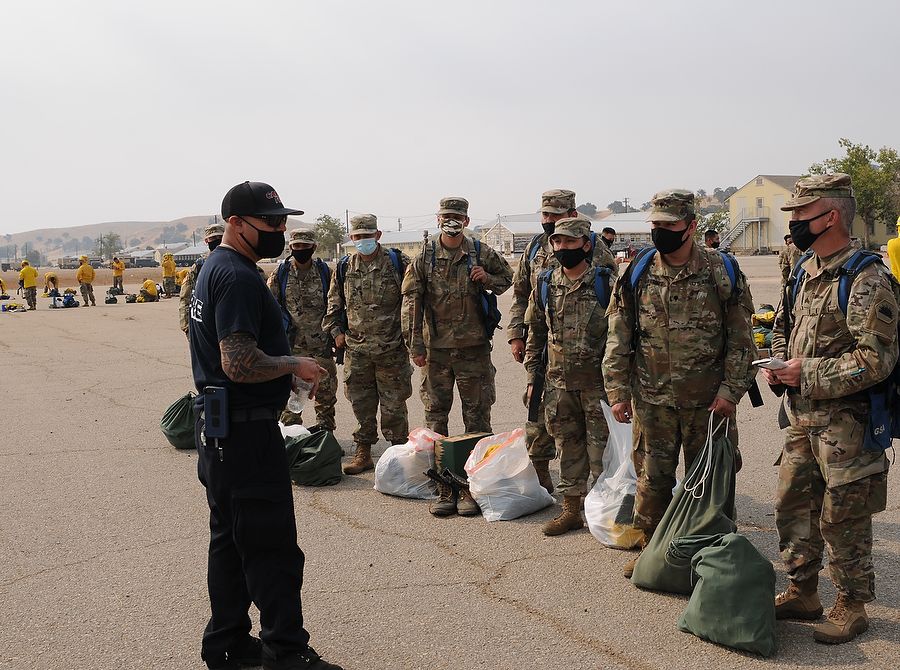 2,595 BUCKETS OF WATER DROPPED
California Army and Air National Guard helicopters on the mission.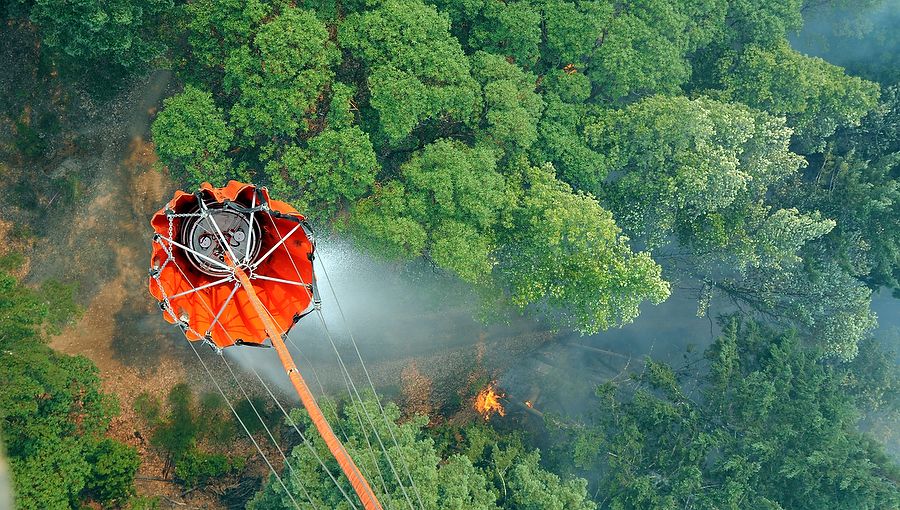 396 PEOPLE RESCUED
15 DOGS RESCUED
Helicopters answer the call as fire closes in.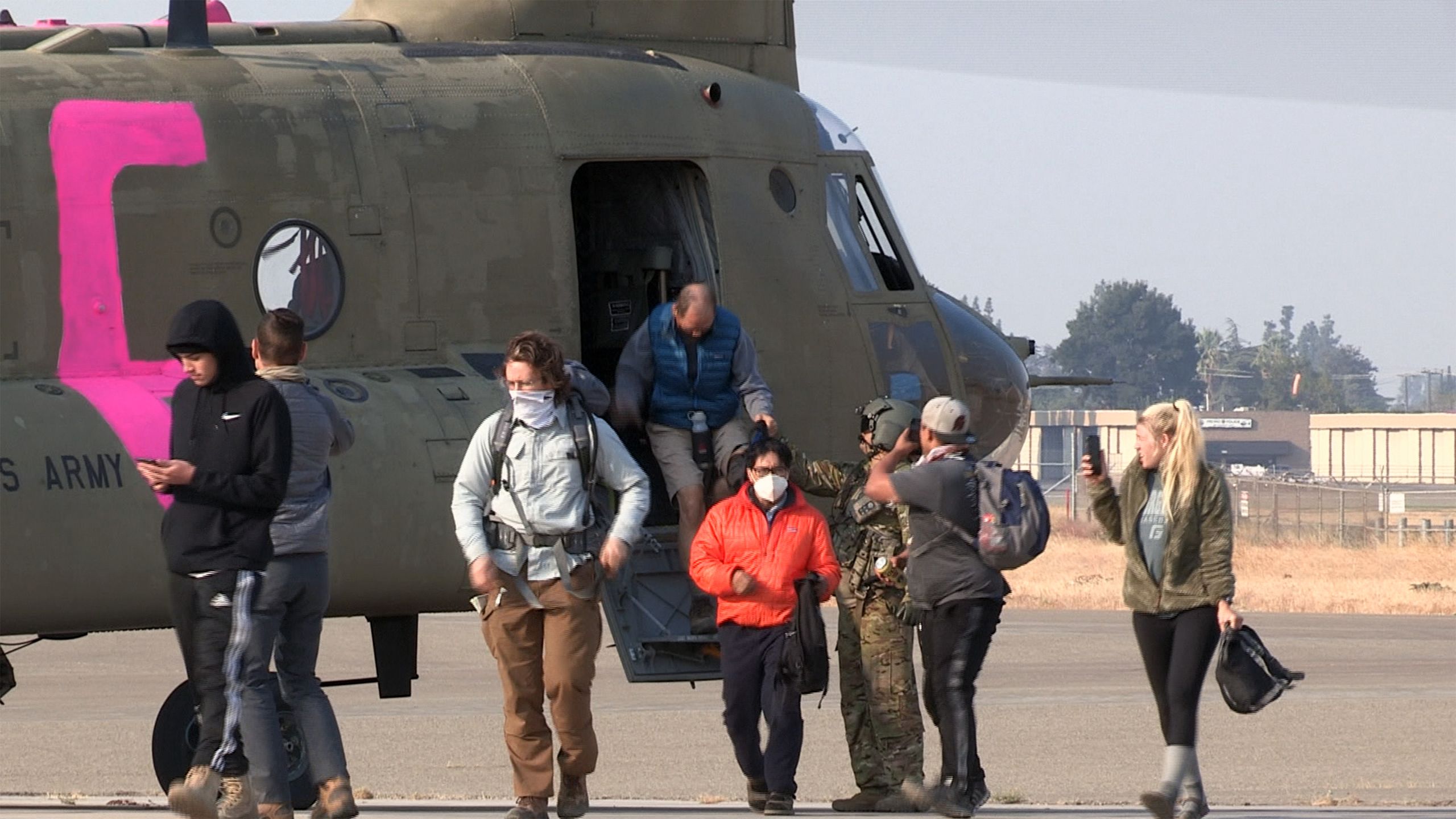 1,458,533 GALLONS OF RETARDANT DROPPED
Firefighting C-130s in the fight.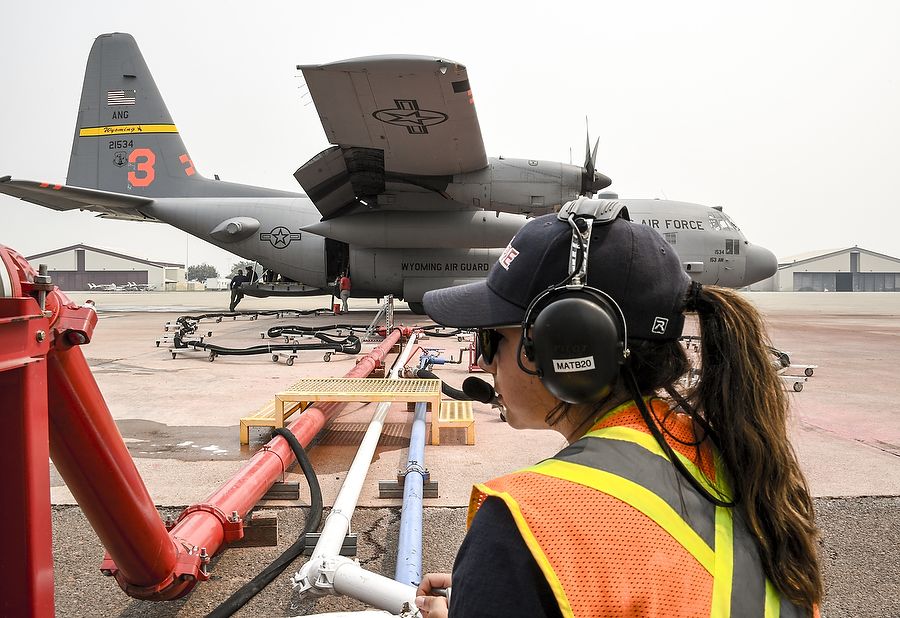 MORE THAN 70 MILES OF FIRE LINE CONSTRUCTED
Cal Guard hand crews join CAL FIRE as boots on the ground.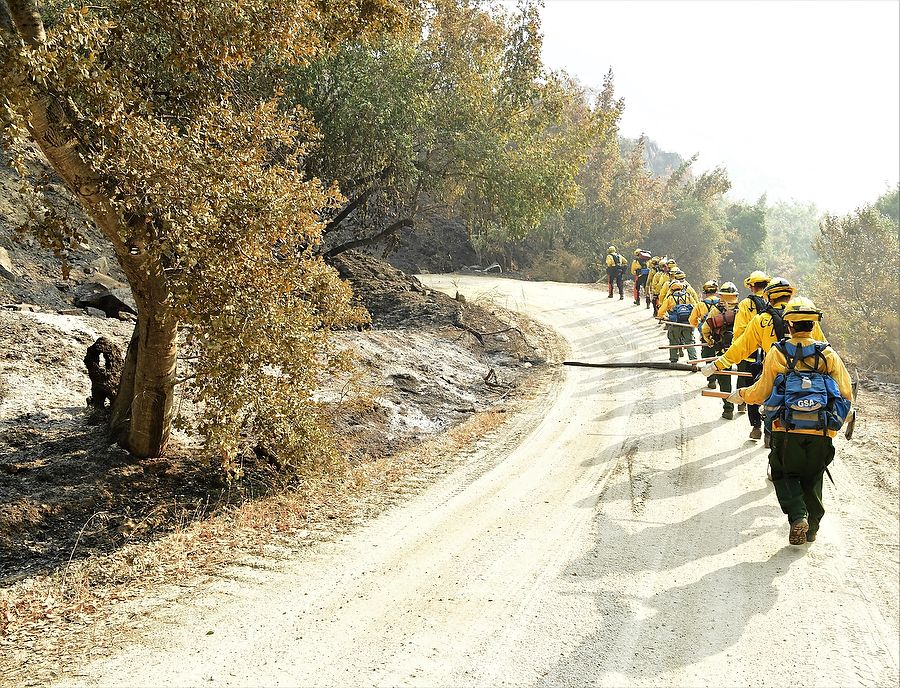 NEARLY 3,000,000 ACRES OF FIRE MAPPED
Soldiers and Airmen provide state authorities with real-time looks at active fires.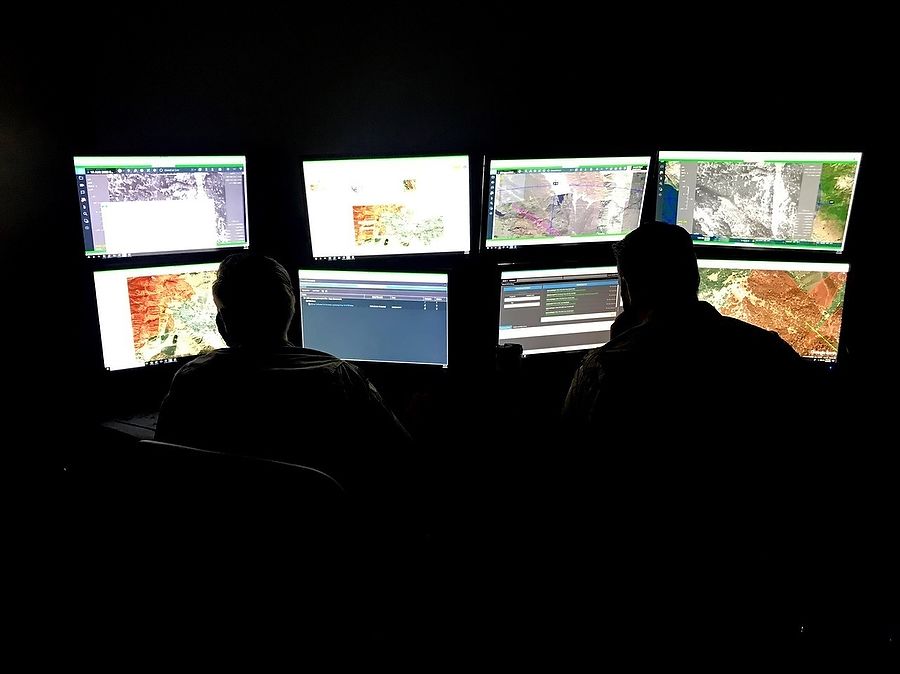 1 BRIDGE BUILT
Floating bridge crossed 760 times as dozers and other vehicles get to and from fire line.