22 for '22
Revisiting Grizzly Magazine's most read stories of 2022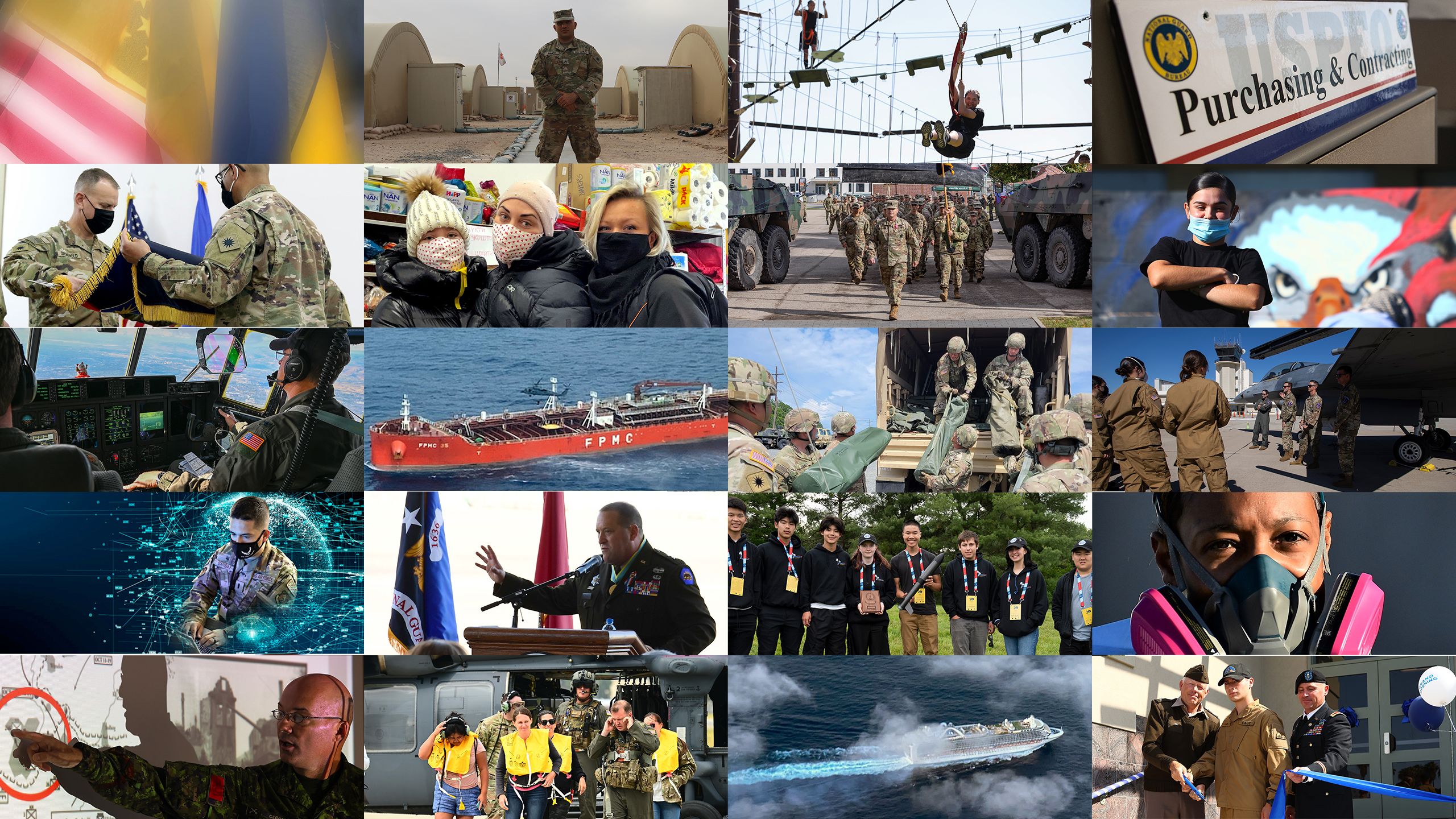 by Staff Sgt. Crystal Housman
Editor, Grizzly Magazine
Dec. 21, 2022
As 2022 draws to a close, the staff of Grizzly Magazine is taking time to reflect and share our most-read stories of the year.
A winter surge of COVID-19's Omicron variant led to new pandemic support activations for testing and mortuary affairs support.
Cal Guard had a hand in the Super Bowl in Los Angeles as Joint Forces Training Base served as the staging ground for the U.S. Air Force flyover that kicked off the game.
Decades of support to military partners in Ukraine through the National Guard's State Partnership Program took on a new level of importance in late February and throughout the year as Ukraine worked to defend itself during a war with Russia.
Toward late spring, we saw a return to steady state operations amid a new normal where face masks are used as needed and communities balance in-person events with the pandemic's lingering impact.
Cal Guard's Task Force Torch continued to leave its imprint on the lives of California's youth. The STARBASE Los Alamitos teen rocket team returned to The American Rocketry Challenge national finals for the third time in a row, a new STARBASE site was launched in Porterville, California Job Challenge cut the ribbon on its new building, and a delegation of California Cadet Corps cadets and cadre represented Cal Guard during a summer trip to India.
In late September, we celebrated U.S. Army Maj. Gen. David Baldwin and his 40-year military career as he retired following more than a decade of service as Cal Guard's 46th adjutant general.
Through it all, we continued to do what we do: conduct our state and federal missions while impacting lives at home and abroad.
Cal Guard ends the year with multiple lives saved, multiple deployments in the books, and more on the way.
We are now, as much as ever, always ready and always there.
Grizzy Magazine's 22 most-read stories of 2022: