Follow Me
40th Infantry Division hosts an urban operations training symposium at the National Training Center
by Sgt. Jack Adamyk
40th Infantry Division Public Affairs
Oct. 18, 2021
LOS ALAMITOS, Calif. — The 40th Infantry Division hosted an urban operations training symposium at the National Training Center, Joint Forces Training Base, Los Alamitos, and locations throughout Southern California, Oct. 17-23.
The Cal Guard has had a busy year and the 40th ID is no exception. Division Soldiers have been activated for COVID-19, civil unrest in major metropolitan cities, and the 2021 inauguration in Washington, D.C. The division saw the increase in activations focusing on domestic support missions as an opportunity to implement new training so that they could respond effectively in urban environments, said U.S. Army Brig. Gen. Robert Wooldridge, deputy commander for support, 40th Infantry Division.
The course included historical context and examples of urban warfare, analytical dialogue and personal accounts from first-hand experiences to assist leaders in understanding how wars have been fundamentally fought, what is changing and how the Army must adapt and overcome these challenges.
The command group realized that bypassing cities and densely populated areas is no longer a viable means to train, fight, or win, said U.S. Army Maj. Gen. Laura Yeager, 40th ID commander.
"We can't just wish away the cities," she said.
Attendees included California National Guardsmen and other state National Guard, active-duty troops, army reservists, civilian contractors, and even an officer from the United Kingdom. Topics of the course included urban and subterranean battle history, U.S. and NATO (North Atlantic Treaty Organization) urban doctrine, adversary tactics, urban tactics from both civilian first responders and military experts and collateral damage within civilian populations.
The symposium included site visits to the port of Los Angeles and Ft Irwin's urban training site Razish, accompanied by classroom instruction utilizing urban tabletop exercises.
"It's a combined arms fight, tasked-organized down to at least the company level. And not just tanks working alongside infantry, but with engineers, direct fire artillery, military police, civil affairs, etcetera," said Wooldridge.
Planning ahead has long been one of the key features of creating a successful fighting force and Division leaders are confident that this symposium will lead to more opportunities to develop their urban operations skills, continuing the Sunburst Division's legacy and commitment to excellence.
"We would like to become recognized experts and thought leaders in urban operations across the range of conflict and disaster via partnerships with academia as well as other DoD organizations and allies," said Wooldridge.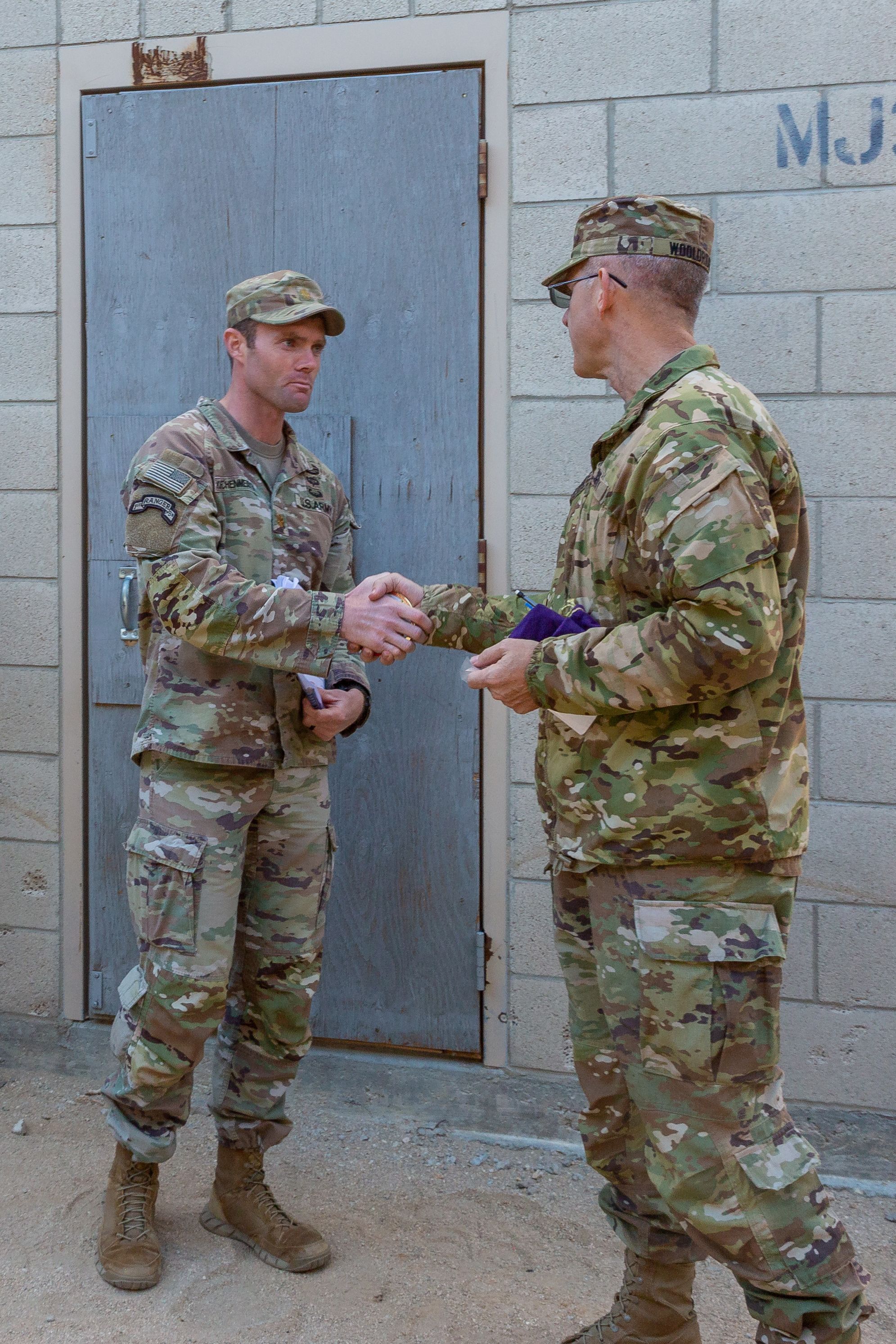 "We would like to become recognized experts and thought leaders in urban operations across the range of conflict and disaster via partnerships with academia as well as other DoD organizations and allies."