Spouse flights cap family-focused weekend
129th Rescue Wing welcomes family members during September training assembly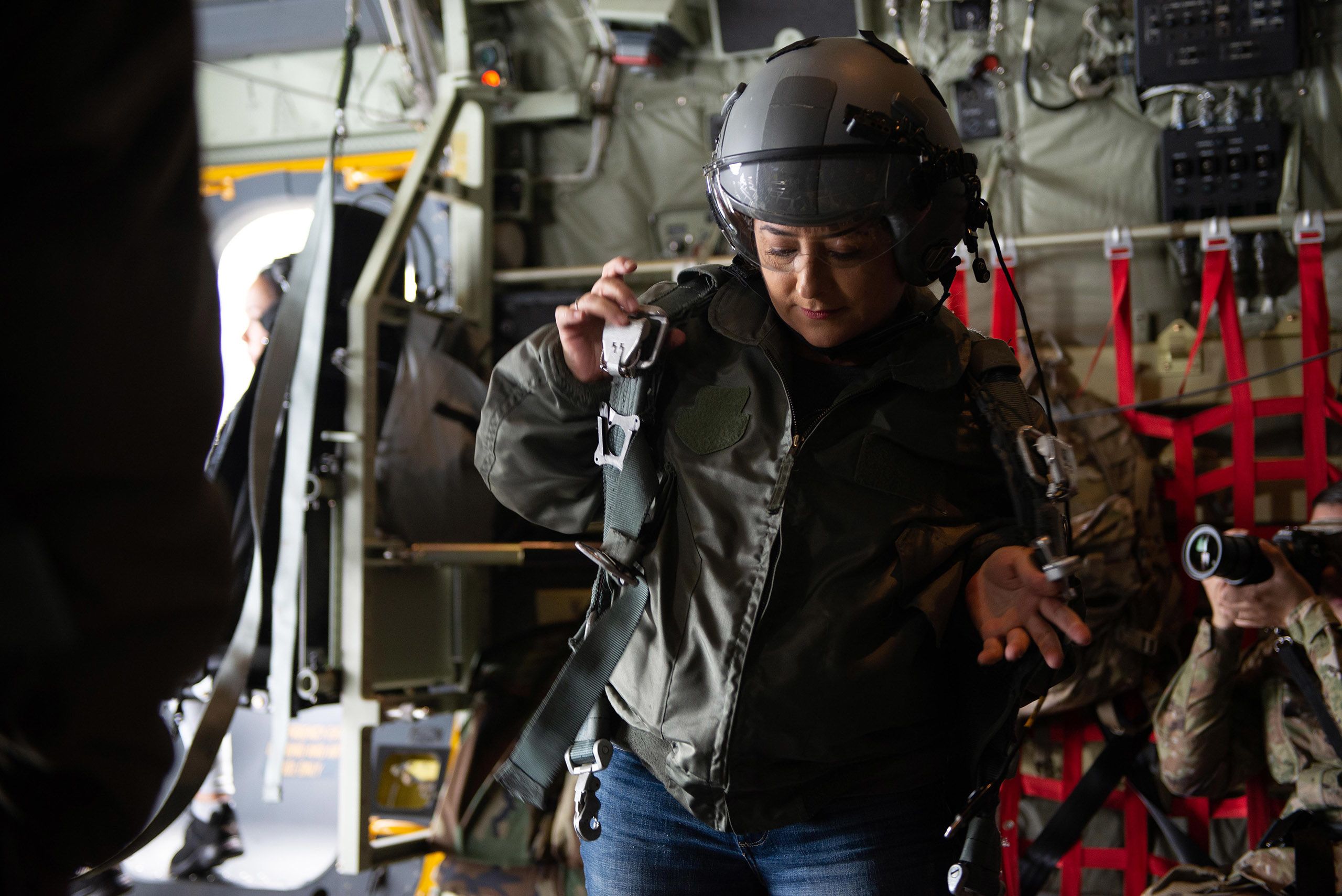 by Staff Sgt. Crystal Housman
129th Rescue Wing Public Affairs
Sept. 12, 2022

MOUNTAIN VIEW, Calif. – Aviators from the California Air National Guard's 129th Rescue Wing flew with precious cargo, Sept. 11, as the wing invited spouses of Airmen to ride aboard its rescue aircraft and helicopters.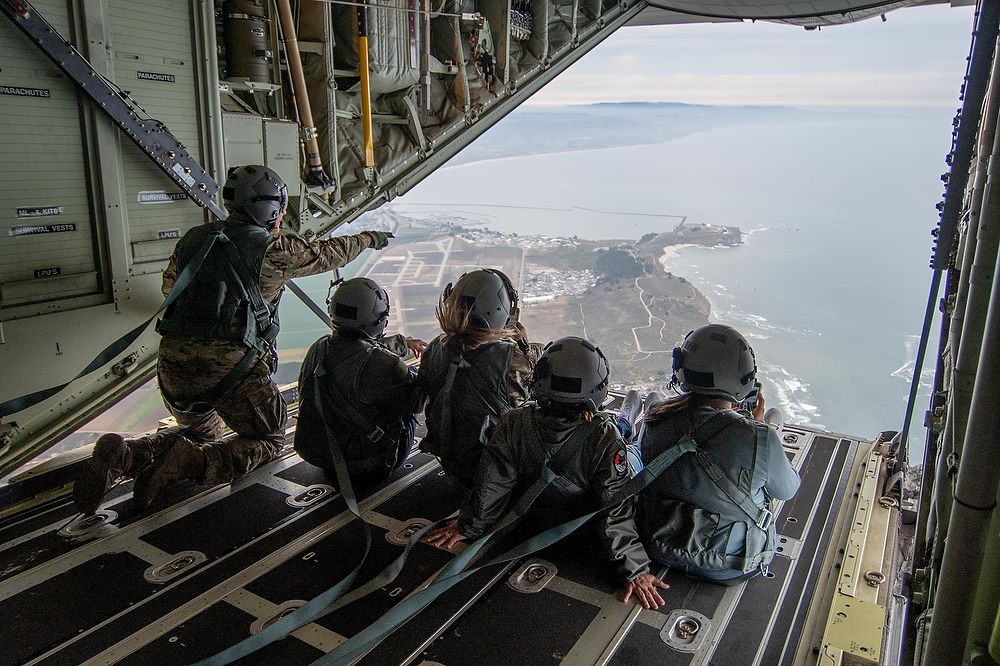 More than 60 spouses, all registered military dependents, received a first-hand look at the wing's aerial rescue mission as they loaded onto the wing's HC-130J Combat King II cargo and refueling aircraft and HH-60G Pave Hawk rescue helicopters.
The flights, which doubled as training for aircrew members and helped them learn to work with non-military passengers, capped off a family-focused weekend training assembly that also included the wing's annual family day picnic and Community College of the Air Force commencement ceremony.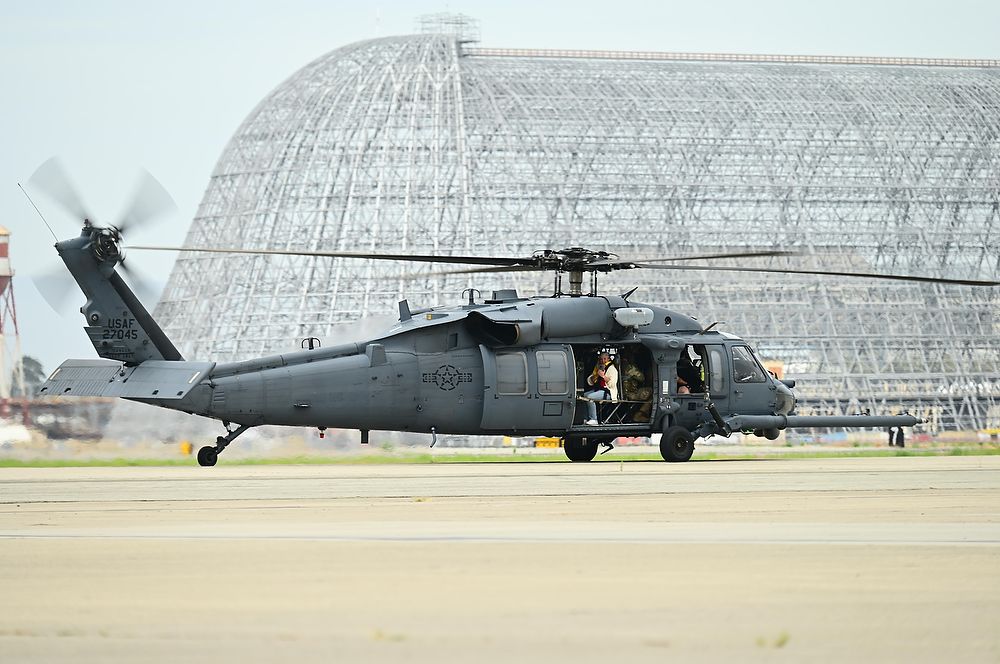 "It demonstrates what we do as an organization, and it's also just a small token of our appreciation to the spouses who allow us to do what we do," said U.S. Air Force Maj. Kenley Lok, an HC-130J combat systems officer with the 129th Operations Support Squadron, who coordinated the flights.
Wearing a yellow personal flotation device around her torso, Kenisha Langley, wife of a defender in the 129th Security Forces Squadron, was excited before riding in a helicopter for the first time.
"It's nerve-racking, but exciting," she said. "I've seen it in plenty of video games and other cool stuff, but never in real life, so that's pretty cool."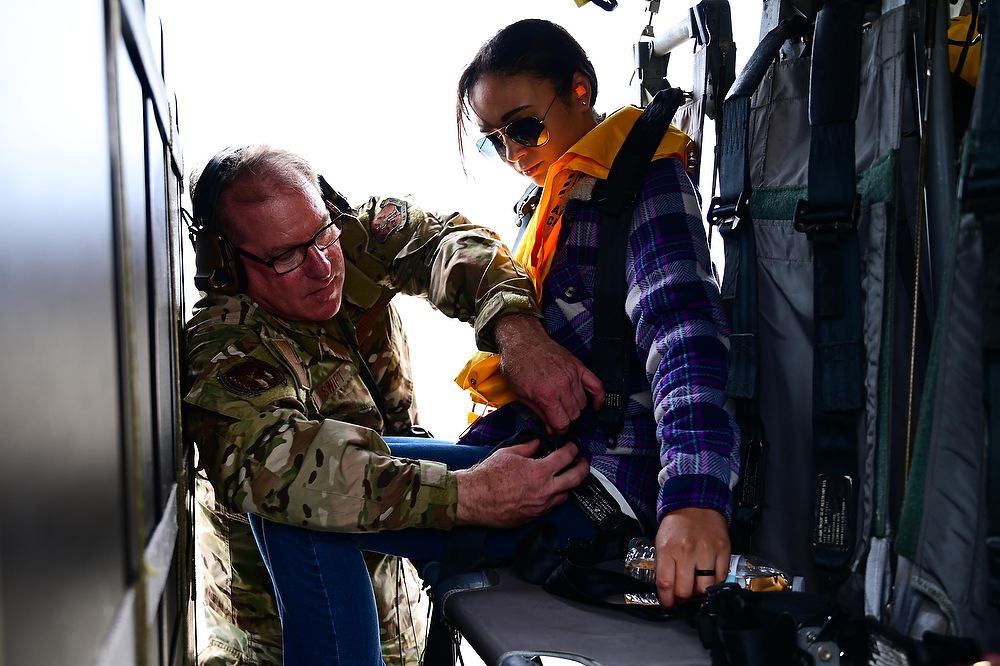 The flight was not the first helicopter ride for Elizabeth Moniz, wife of Airman 1st Class Christopher Welch of the 129th Aircraft Maintenance Squadron, but she was excited nonetheless.
Moniz, who flew in a helicopter years ago during civilian search and rescue training, noticed the changing air as the HH-60G Pave Hawk and crew made its way back to Moffett Federal Airfield from a short flight along the coast with the helicopter's doors slid open.
"It was gorgeous," Moniz said. "It was neat coming back feeling the different thermal layers as well as feeling the difference, the coast was not as humid as it was inland, which was interesting."
"I had a fantastic time just being able to see what you can't normally see," Moniz said.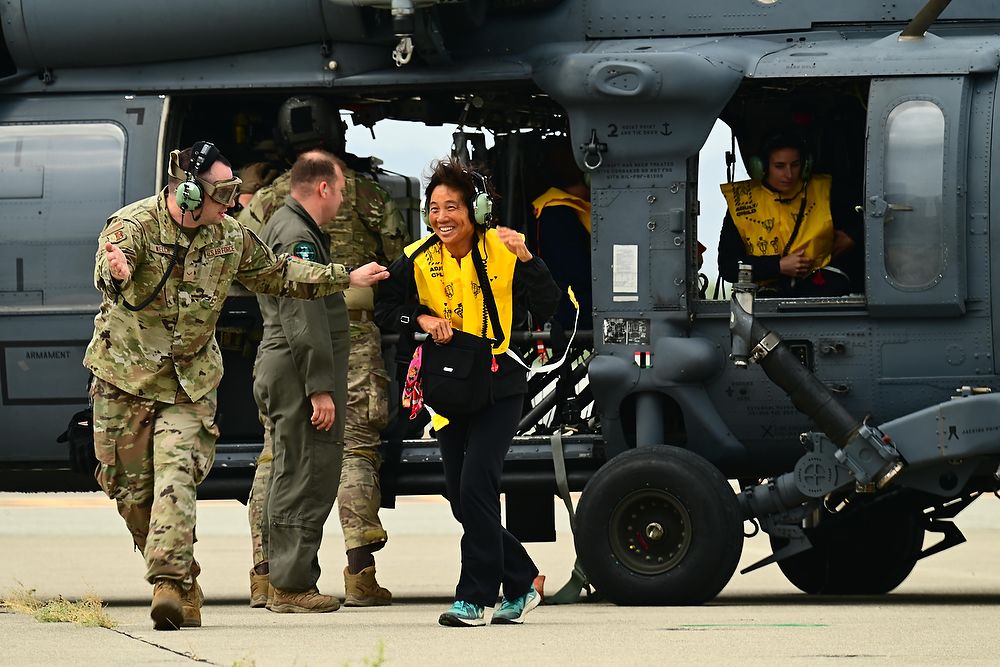 Exposing family members to the wing's mission helps strengthen the bond between Airmen, their families and their service.
"It's important to connect our families to what we do, because they're out there. We step away and they support us back home," said Senior Master Sgt. Jose Mercado, the wing's first sergeant, whose wife was on one of the flights.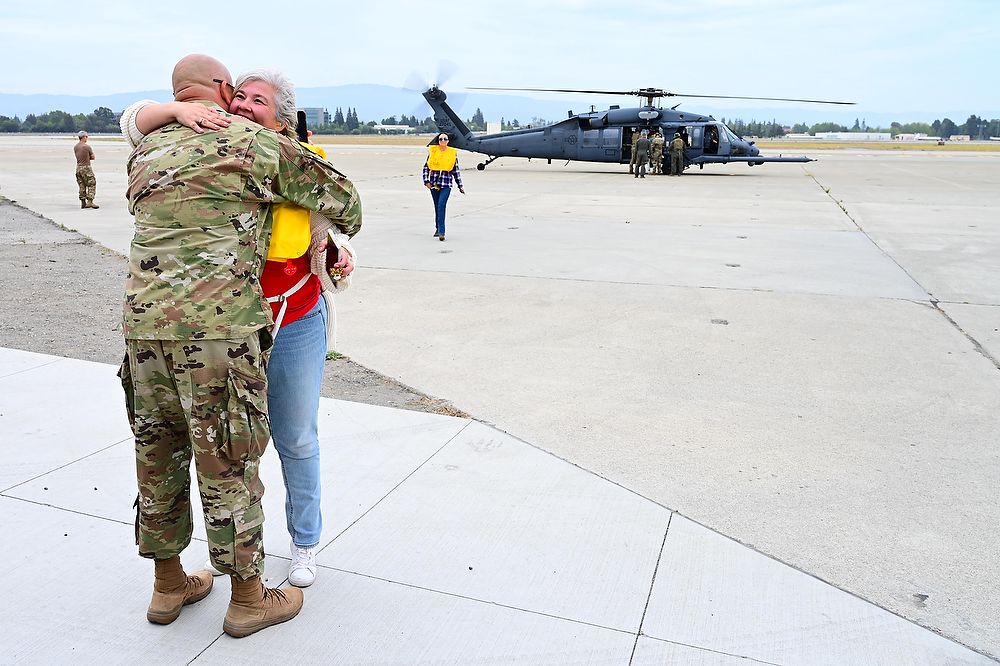 Langley, who has been with her husband for the duration of his eight years of military service, is used to supporting his deployments, but it's the most challenging part of life as a military spouse, she said.
"The time away from the kids and being gone for too long, separations, that's probably the hardest thing," Langley said.
The wing's campus teemed with children Saturday during the family day picnic, which included a bounce house, petting zoo, and rock climbing wall.
"It's exciting for them to be able to connect to the mission," Mercado said. "With family day, bringing them here, and now this, it's a bonus day for them as a family to see what our mission is all about."
Cover photo by Senior Airman Duane Ramos.