STARBASE Los Alamitos earns innovation award at world's largest student rocketry contest
Teens' modular carbon fiber rocket design recognized during American Rocketry Challenge national finals
Story and photos by Staff Sgt. Crystal Housman
California National Guard Public Affairs
May 18, 2022

THE PLAINS, Va. – A modular carbon fiber rocket designed by students from STARBASE Los Alamitos was recognized Saturday as the most innovative project flown during the 2022 American Rocketry Challenge National Finals at Great Meadow in The Plains, Virginia.
The students, ages 14-17, left the east coast Monday and headed back to the STARBASE campus on Joint Forces Training Base, Los Alamitos, carrying Raytheon's Most Innovative Approach to Mission Award along with a $500 cash prize to be split among the eight team members.
In a competition that brought together 99 of the country's best middle and high school age rocketry teams – culled from more than 720 qualifying programs – and tested their ability to design, build and launch a model rocket to loosely defined engineering specifications and fixed accuracy goals, the all-black rocket with interchangeable parts drew attention from contest judges throughout the day.
Edwin and Barbara Pill, National Association of Rocketry members who served as the contest's special events judges, took notice of a slotted removable fin canister the team used to provide easily adjustable control and stability for their rocket. Neither had seen a removable fin design on a Challenge rocket before.
"That was impressive because it's something you can [use to] change the size of the fin or you can change a broken fin without having to cut it out," Barbara said.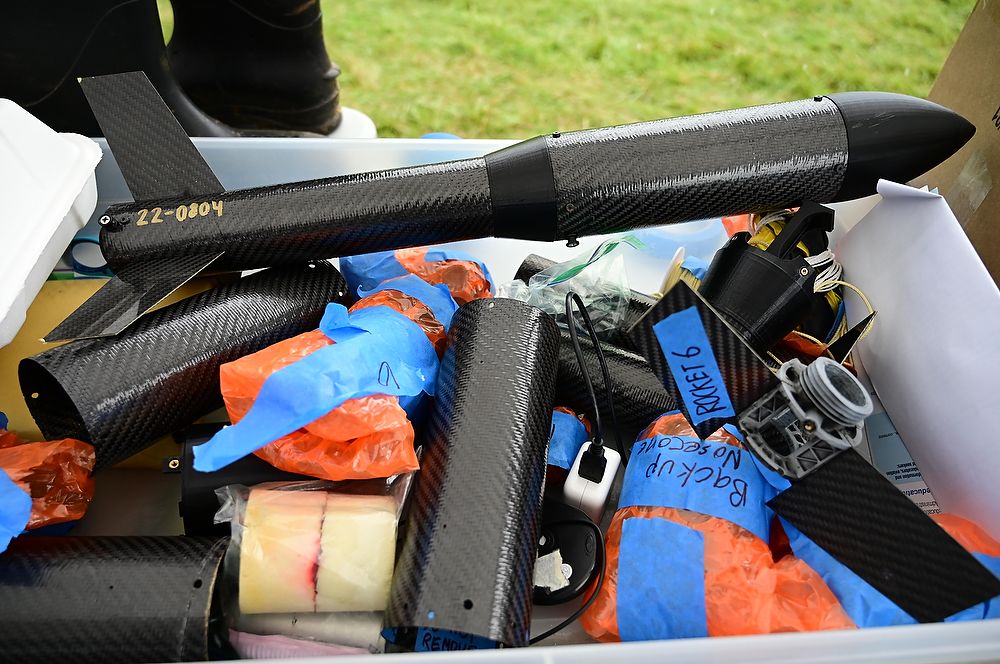 Typically, a fin adjustment or replacement requires cutting out a replacement and gluing it to the rocket's body which leaves the rocket unflyable while the epoxy dries, Edwin said.
"All they had to do was basically fly it, see what they got, and then change the fins to make them smaller or larger," he said. "It was a quick change, like a speed-loader, so they weren't down very long to change and adjust what they needed. That was very innovative."
Beyond the fin design, the Pills also were impressed by team members' ability to answer questions related to their rocket design and the process of building with carbon fiber.
"They all knew how they built the rocket," Barbara said of the team members. "They all could explain how they built the carbon fiber. These kids they figured it out, read up on it, watched YouTube or whatever, and they did all the work themselves."
"They all could explain how they built the carbon fiber. These kids they figured it out, read up on it, watched YouTube or whatever, and they did all the work themselves."
The unexpected award left the team on a high note after a disappointing start to the day. Shortly before noon, with gusts of wind picking up and rain drizzling onto the grassy meadow in the minutes before their first competitive launch, the team found itself between a rock and a hard place – literally.
The teens shot off their normally-reliable rocket confident they could hit the competition's 810 ft. altitude target, only to have their rocket fly at an angle and pull up 50 feet short of the goal. The chain reaction of events that followed included a delayed tube separation and parachute opening – which was timed for an 810 ft. flight – and a faster descent well below the competition's target flight duration of 40-43 seconds.
When the rocket screamed back to earth, it landed in the only outcropping of rocks near the competition's designated launch area.
"There were a lot of trees in that area, so I thought oh, no, it's definitely going to go into the trees," said Timothy Huang, 16, a high school junior who is a first year STARBASE rocket team member.
Huang and his teammates hiked into the trees and found their rocket laying sideways on a rock. It was intact with only minor fin damage. If their score was good enough to make the competition's afternoon fly-off round, they could swap fin systems and be ready to go.
The team had one more variable at stake: the condition of two raw hen's eggs carefully placed and padded inside the rocket as it's payload. Per competition guidelines, the eggs were placed horizontally leaving minimal room for padding across the eggs' longer axis.
Throughout the school year, the team conducted drop tests with eggs back home, and were confident in the padding they developed while flying nearly 70 practice launches.
"We did drop tests outside and tried to drop it from a height that would simulate the velocity of the rocket when it hits the ground in a worst case scenario, like if it hit concrete and if it hit really hard," said Gina Rodeghiero, 16, a high school sophomore and team captain. "We adapted store-bought egg foams to those conditions so that way, almost nine times out of ten, the egg would not break."
But there's always a tenth time.
"With this design they don't usually break, but this time one of them did," said Paige Jones, a high school senior who has been on the team for six years.
The broken egg lead to an immediate disqualification from the scored competition. Ten teams disqualified in the finals' first round but remained eligible for other prize categories.
"That seems like it may be a failure," Huang said before he knew about the innovation award, "but one flight can't measure your whole entire performance. There's so many things outside of your control, so we should still be really proud of ourselves. We made a really cool rocket that worked well."
Obstacles are part of the process, said Sally Sullivan, a Raytheon vice president who presented the team with its innovation award.
"If you're in STEM, you have to overcome a lot of obstacles, but more importantly you have to be really innovative," she said.
"If you're in STEM, you have to overcome a lot of obstacles, but more importantly you have to be really innovative."
Garrett Walton, a fourth year mechanical engineering major at California State University, Long Beach, who serves as one of the team's mentors, is proud of the work the team put in this year to make their third consecutive national finals appearance.
"I hope they realize how hard this is," Walton said. "They've already won just by showing up to class. The amount of skills that you can take away from this and apply it to other projects, a career, or anything in life, that's the whole reason this competition exists, and they've taken it all the way. I'm really, really happy with them for that."
STARBASE Los Alamitos is one of two Department of Defense STARBASE locations facilitated by the California Military Department under the banner of Cal Guard's Task Force Torch youth and community programs directorate. The program focuses exposing fifth graders to the technological environments and positive civilian and military role models, while also hosting a follow-on programs like rocketry for middle and high school students.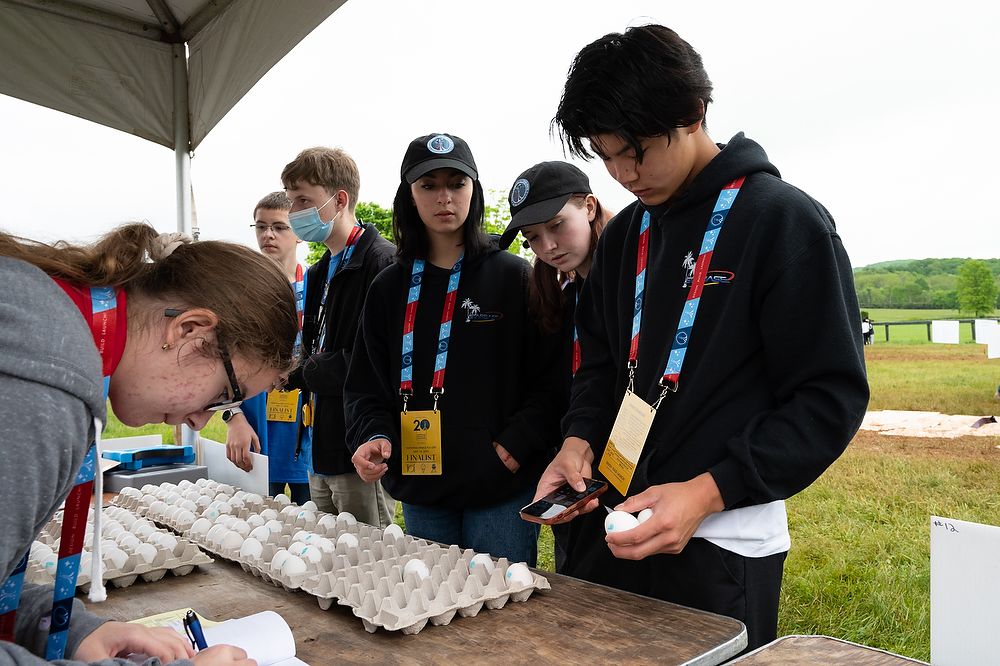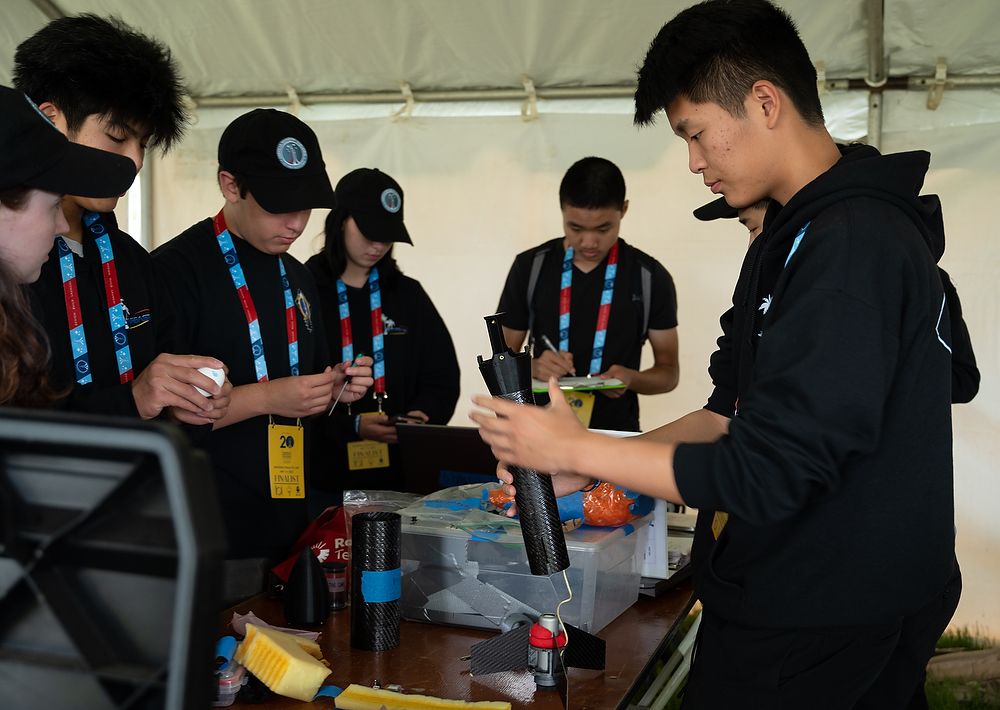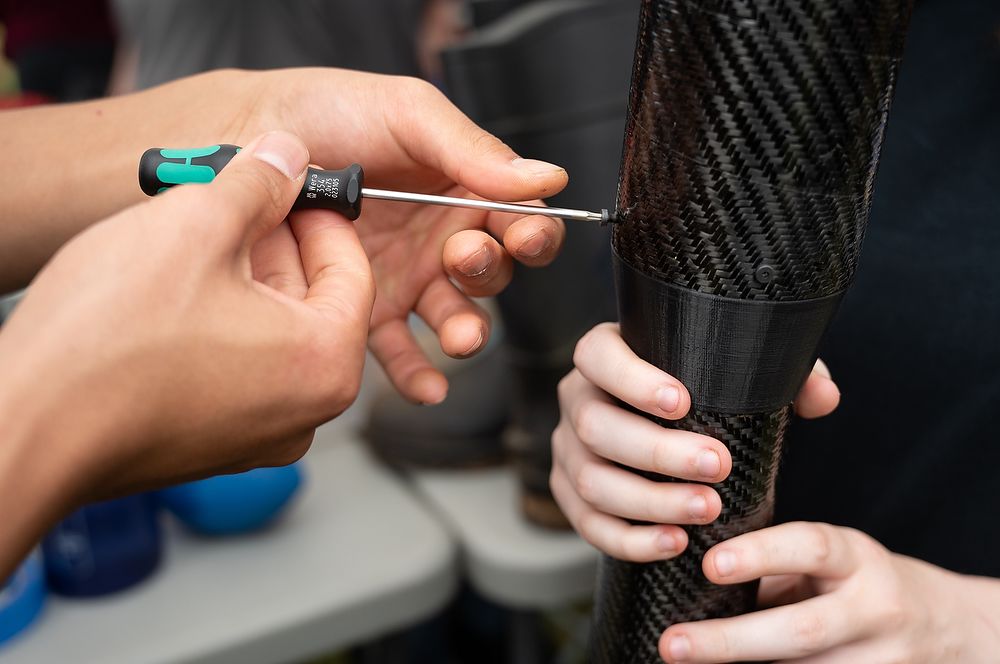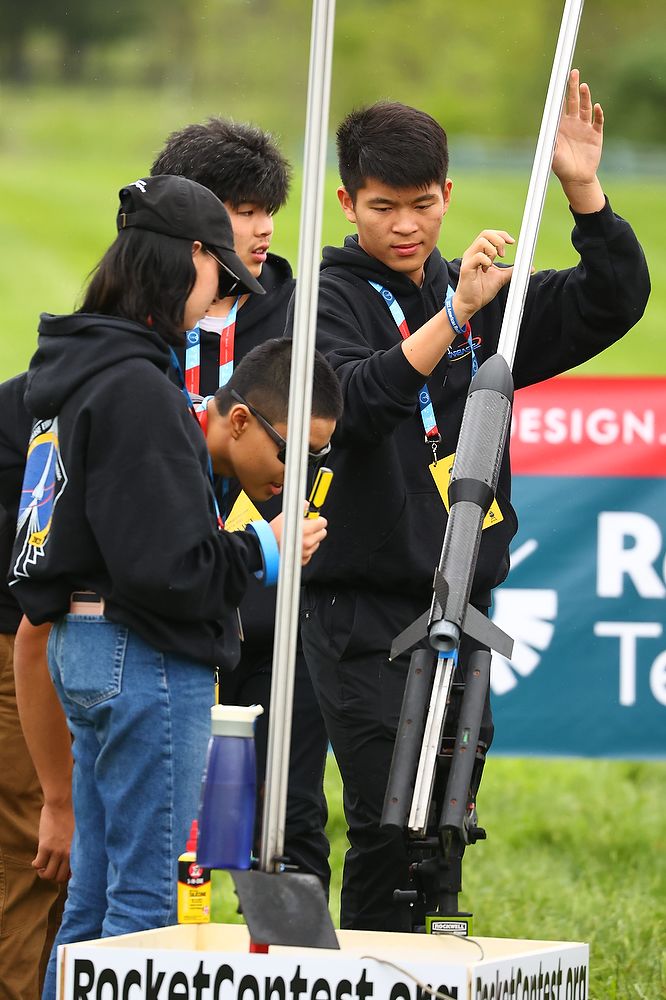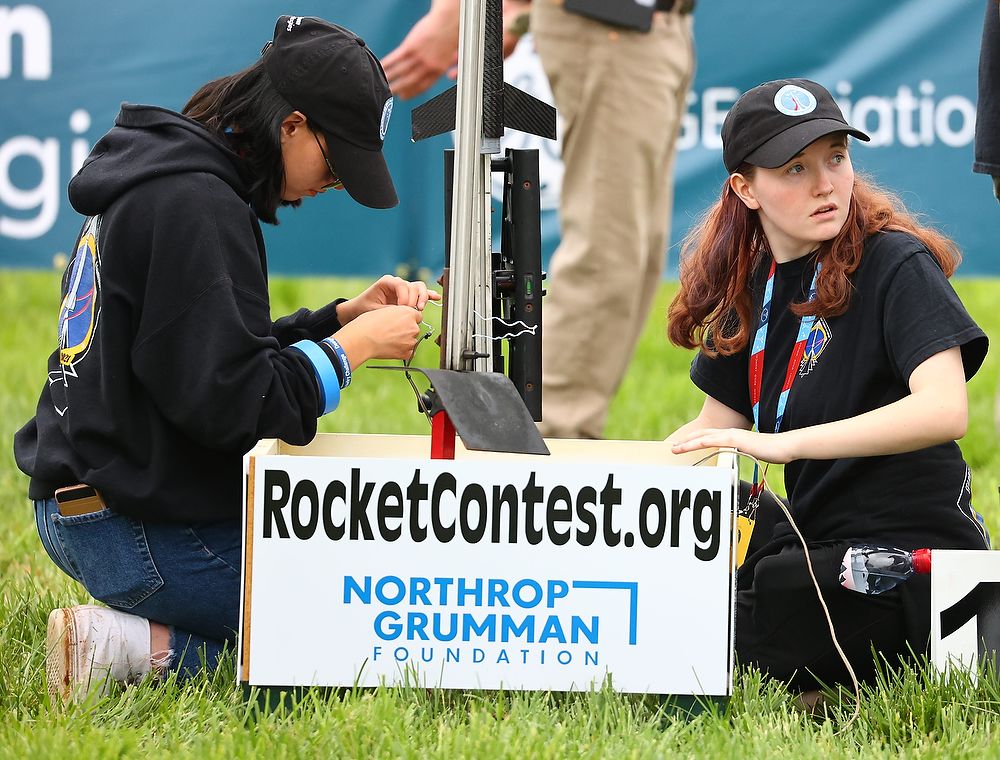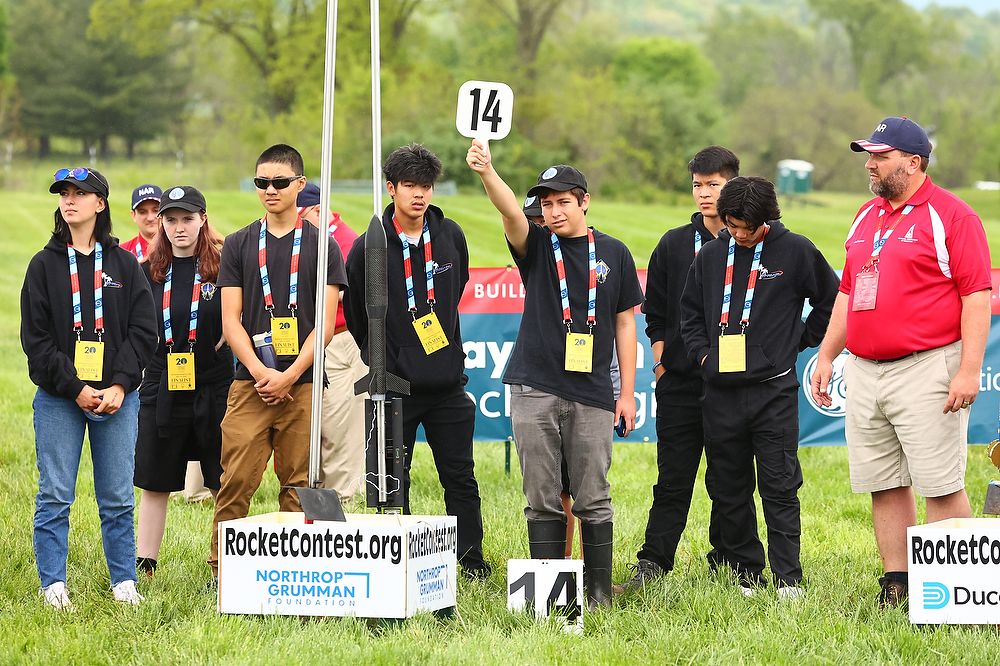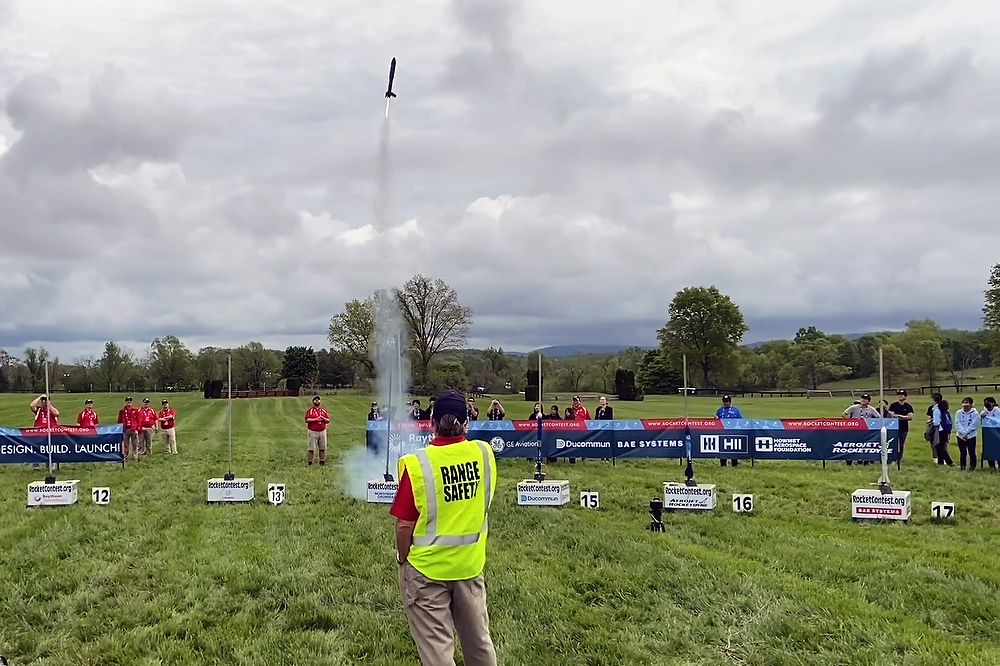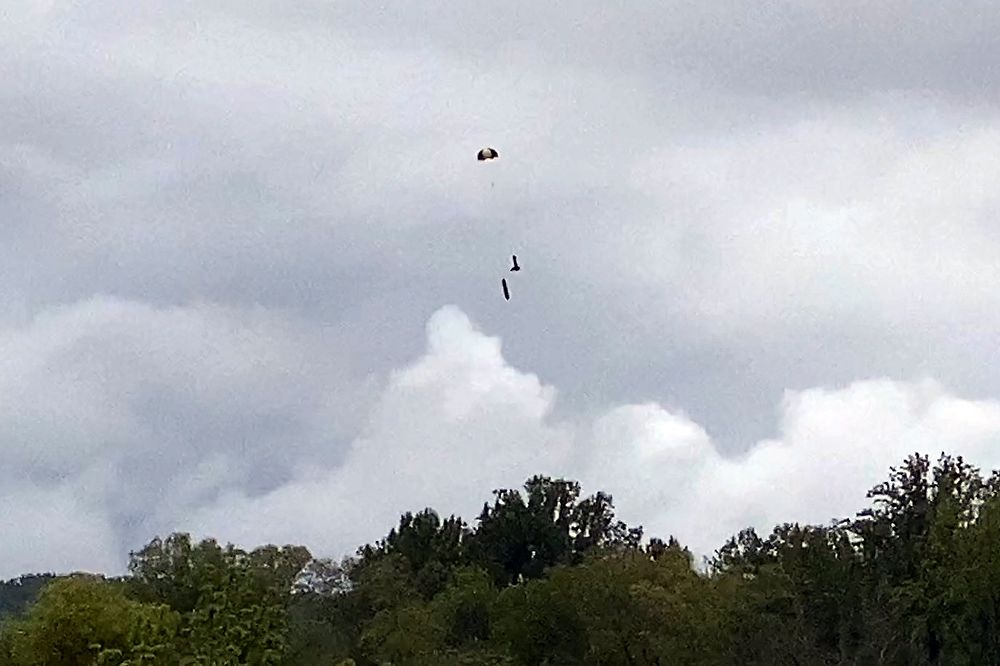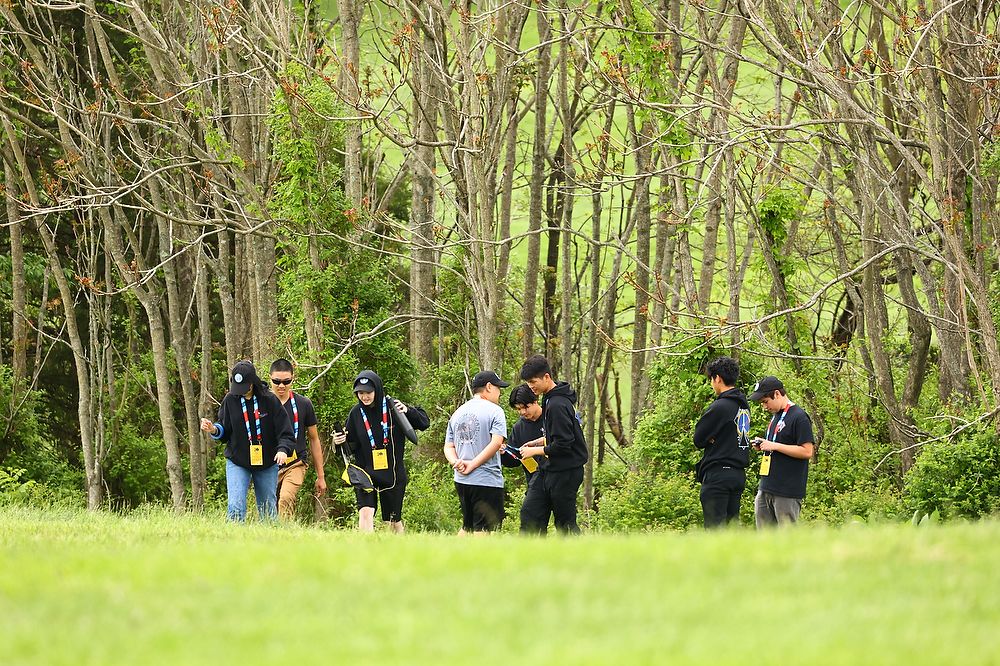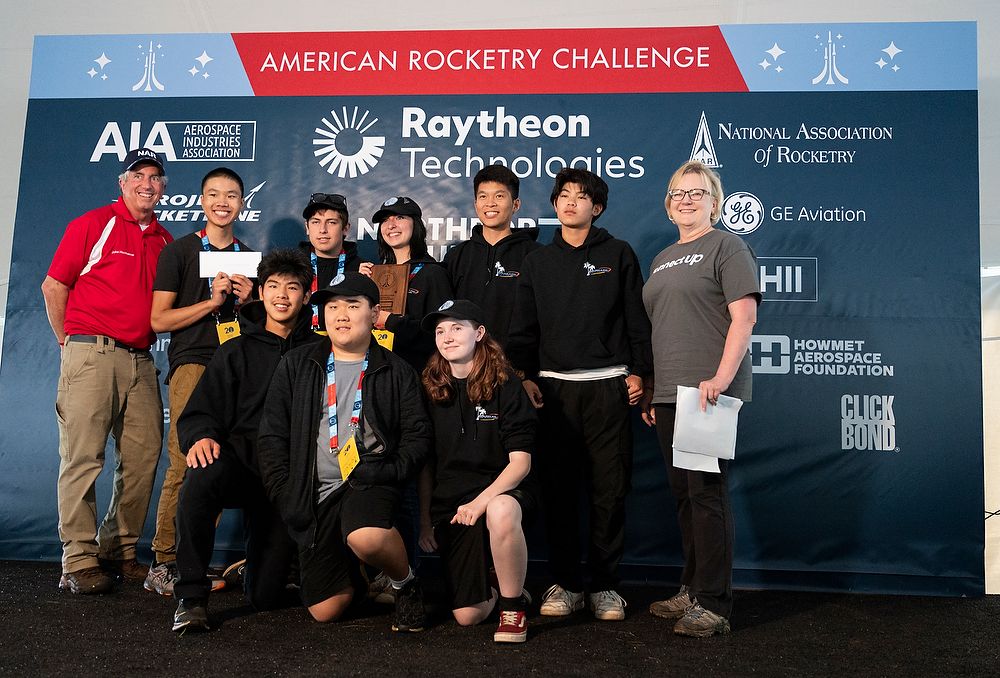 VIDEO: The STARBASE Los Alamitos competitive youth rocketry team launches their rocket, May 14, during the 2022 American Rocketry Challenge in The Plains, Virginia. (Courtesy video)
VIDEO: The STARBASE Los Alamitos competitive youth rocketry team launches their rocket, May 14, during the 2022 American Rocketry Challenge in The Plains, Virginia. (Courtesy video)