STARBASE
Enriching lives through STEM
Story by Sgt. Marla Ogden
California Military Department Public Affairs
Nov. 8, 2023
Los Alamitos, Calif. – A transformative journey unfolds for the young minds that venture through the doors of STARBASE. From building award-winning rockets to programming their very own robotic rovers, youth are exposed to an array of curricula with endless science, technology, engineering, and mathematics possibilities.
For over three decades, STARBASE, the Department of Defense's premier youth outreach program, has been a beacon of enrichment for underserved, underrepresented, and underestimated youth across the United States.
"Kids learn by doing, so we aim to make it fun," said California State Guard Chief Warrant Officer Two Stacey Hendrickson, director of the California Military Department's STARBASE location at Joint Forces Training Base, Los Alamitos.
"We try to make STEM less intimidating by creating positive learning experiences," she said.
Nestled within the heart of military installations, STARBASE weaves the fabric of real-life STEM opportunities into the lives of young learners while cultivating strong role-model connections with faculty and the surrounding military community.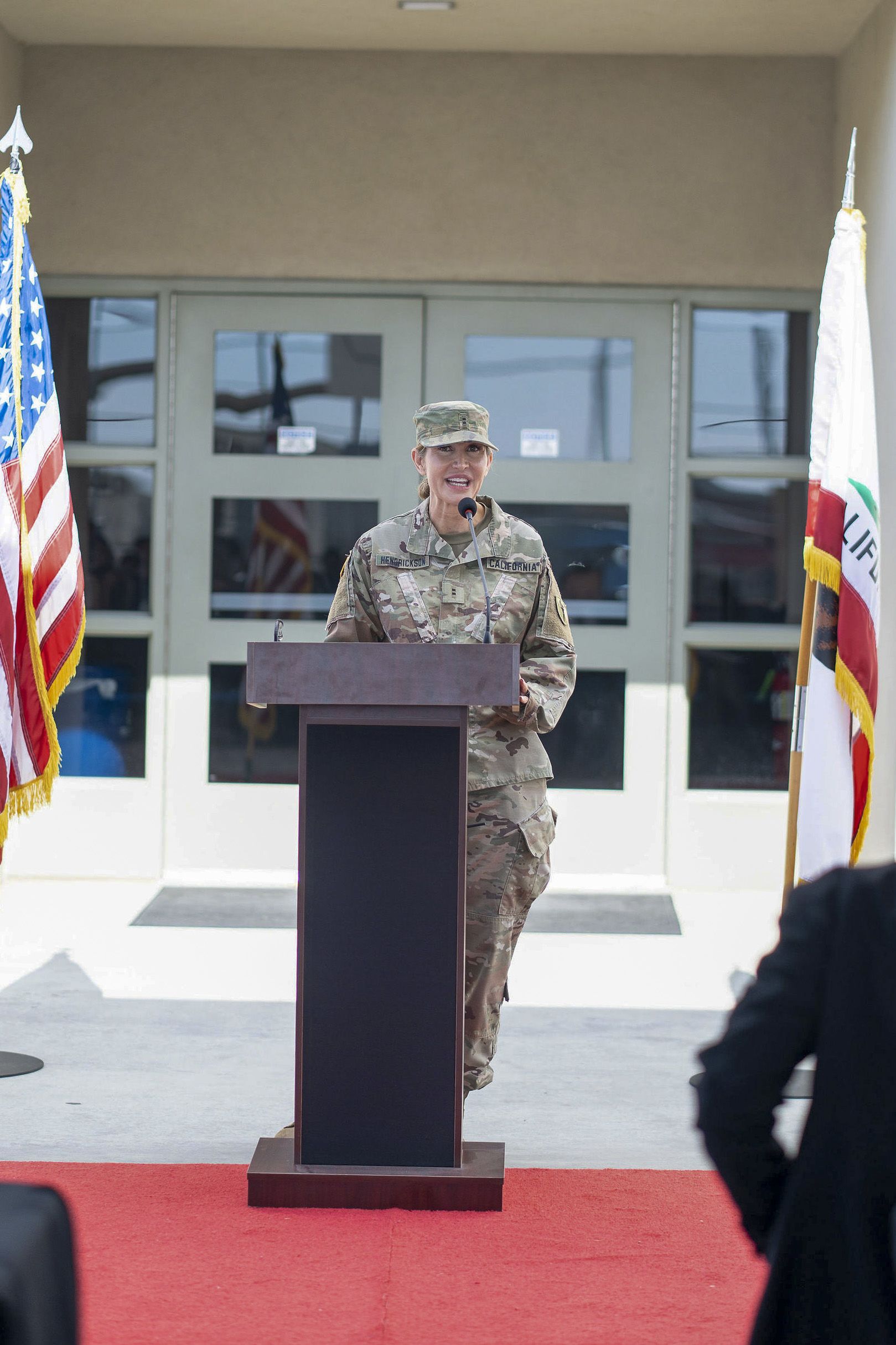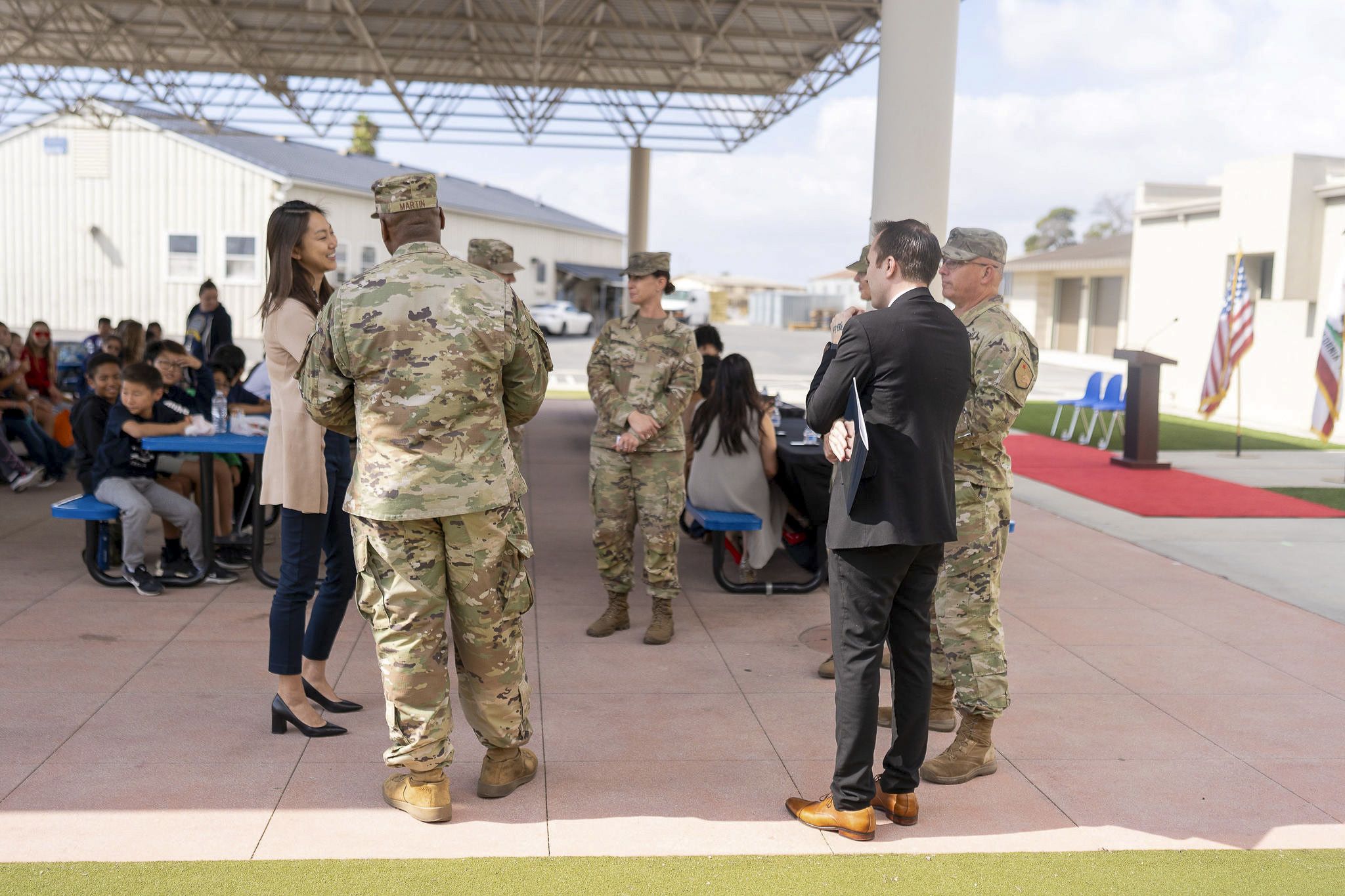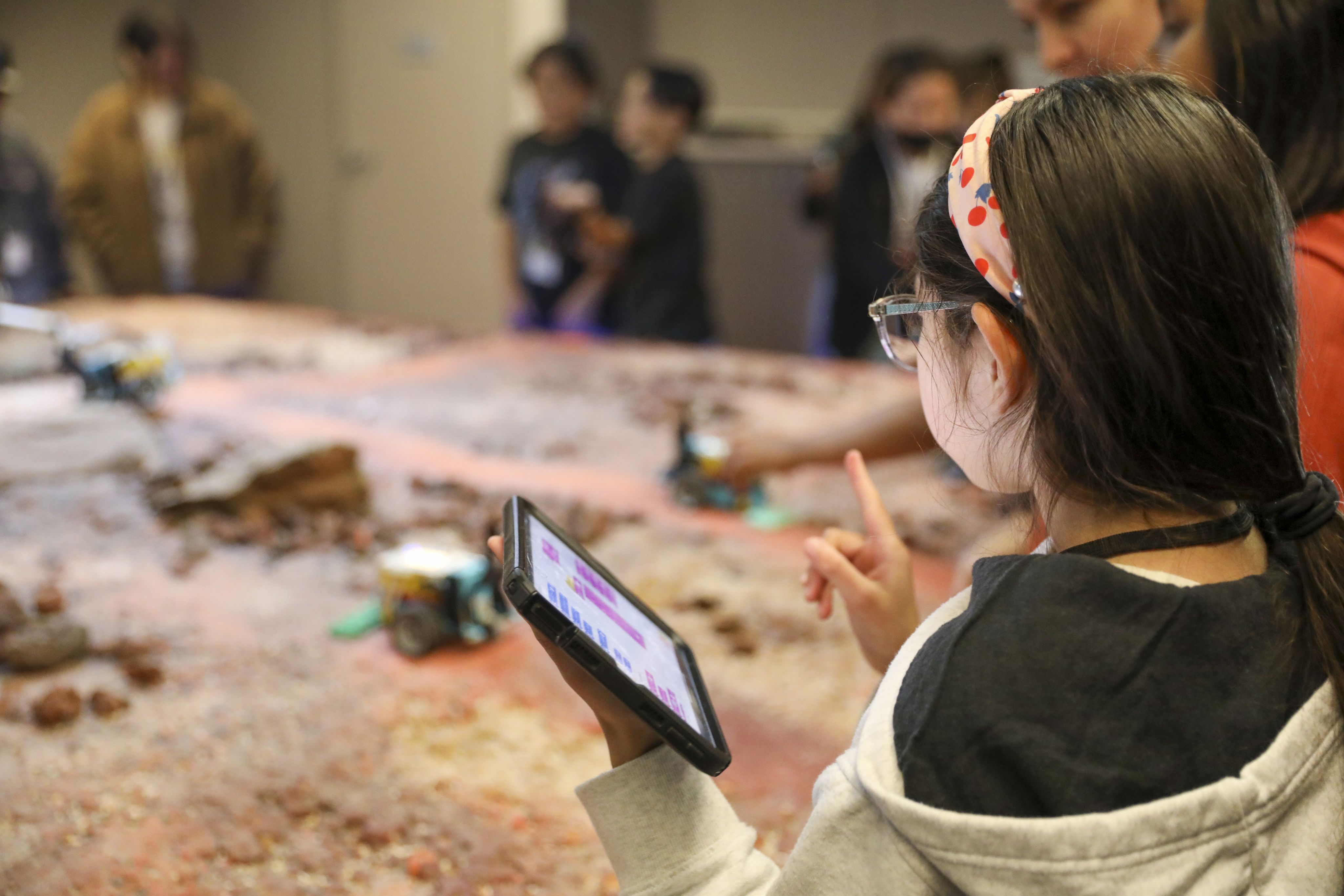 Students are encouraged to dive into the world of STEM, where rocketry and robotics are not just concepts but tangible experiences. As students progress through the program, they are inspired to achieve new goals.
"The whole idea is the STARBASE program introduces kids to STEM but also introduces them to potential pathways to service academies, like the Porterville Military Academy," said U.S. Air Force Capt. Rene Martin, director of Porterville STARBASE.
The Cal Guard is set to expand the STARBASE educational initiative with two additional locations slated for opening in the early months of 2024, servicing San Luis Obispo County and Porterville Unified Schools.
"Because they got started into STEM so early, they're now going through high school programs with a lot more excitement for STEM and then, in turn, more competitive," Martin explains.
For the youth, such experiences not only spark imagination and ignite a love for STEM but also open doors to a future filled with new potential, as California State Guard U.S. Army Capt. Chad Wright, program director for STARBASE San Luis Obispo, explains.

"Overall, the picture is to have youth attend at the fifth-grade and middle school level and then all the way through high school, and finally all the way on to the service academies," Wright said.
STARBASE and the Cal Guard's commitment to enriching lives through STEM and education is a testament to the power of unlocking dreams, one science experiment and adventure at a time.
"To see the kids come in so excited to learn is extremely rewarding for me," Rosenmeyer said.
"We try to make STEM less intimidating by creating positive learning experiences."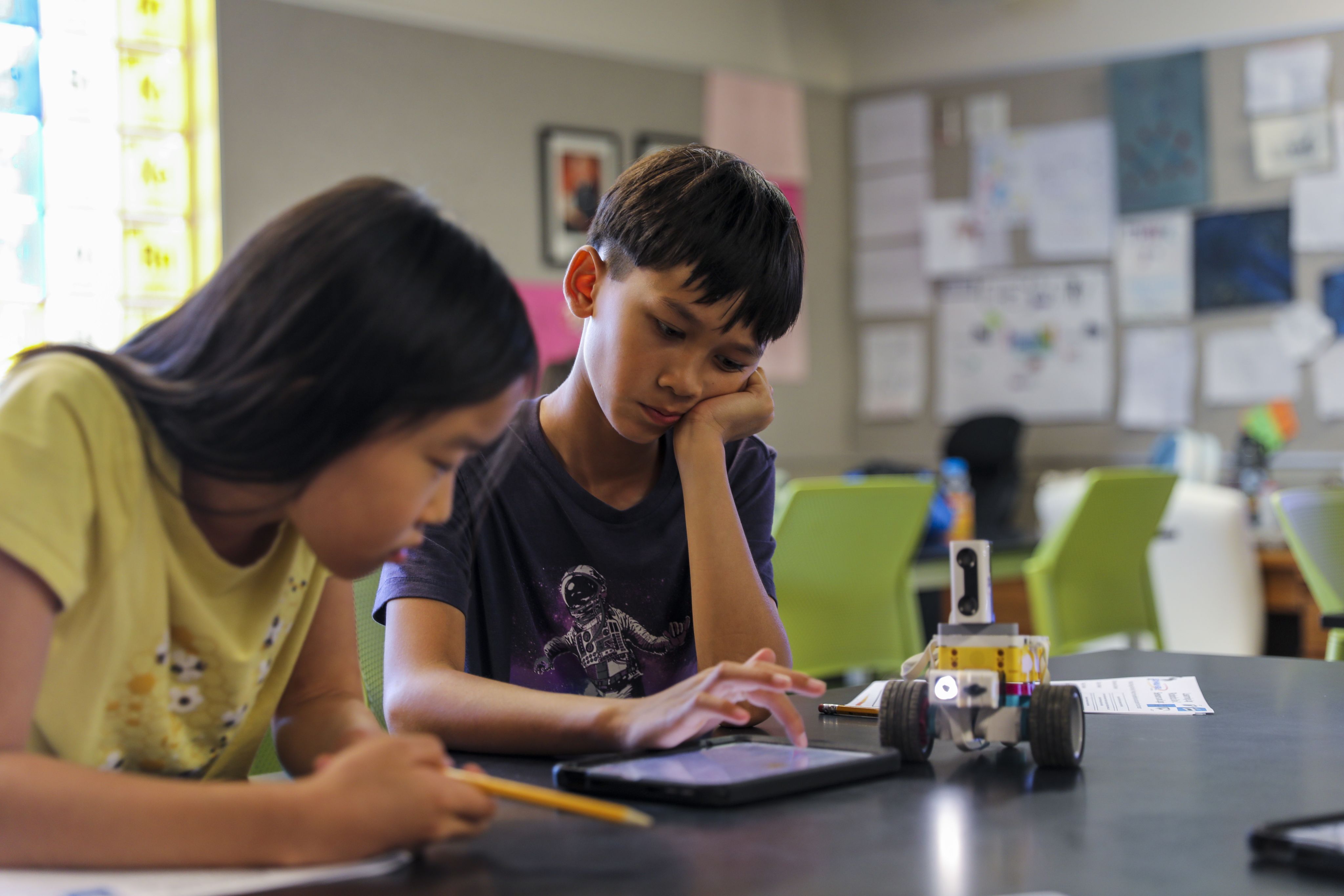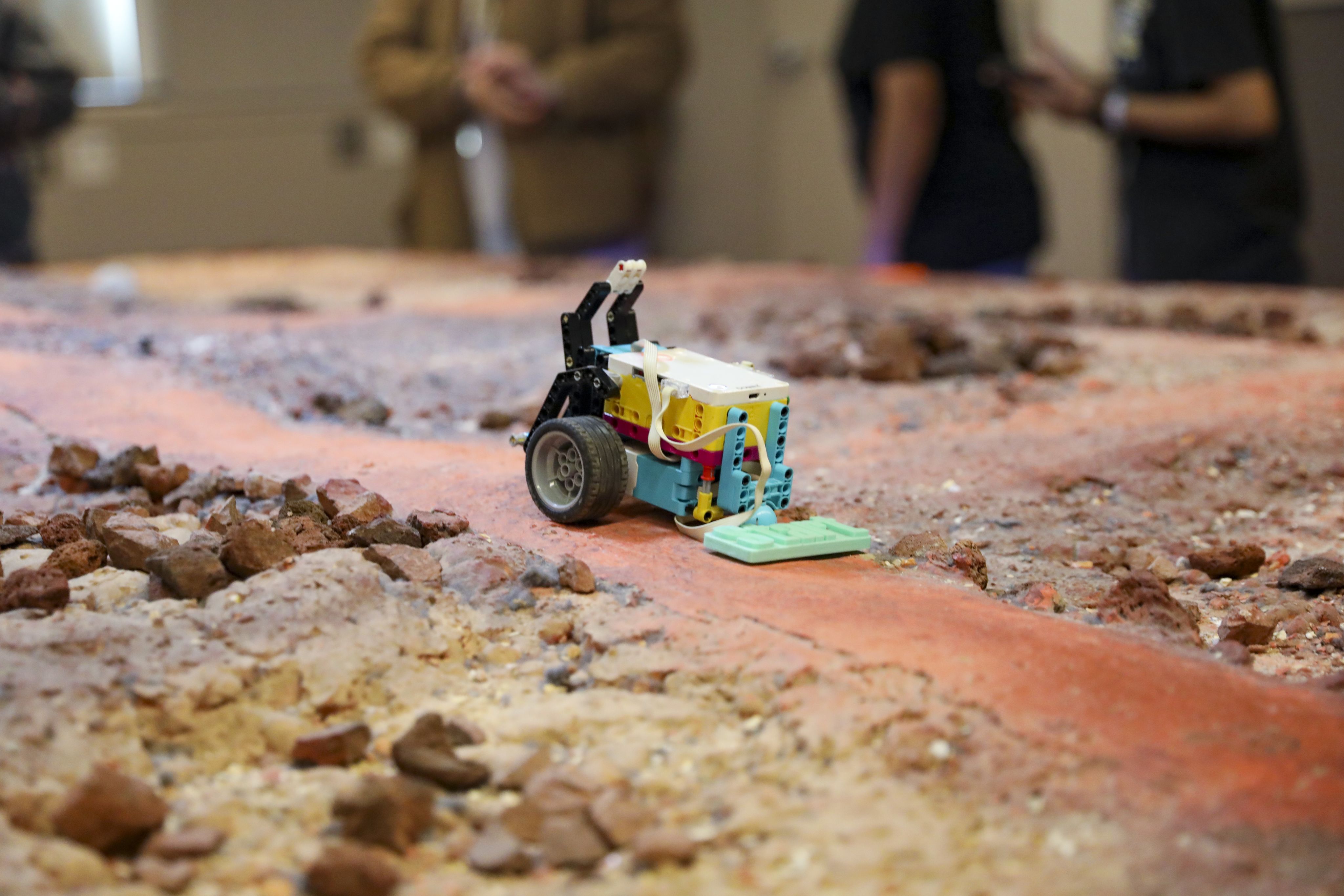 California is home to four STARBASE, two of which are facilitated by the California Military Department's Youth and Community Programs, or Task Force Torch, with the mission of creating life-changing learning experiences for California's youth.
"What really jumped out to me about STARBASE is how hands-on the curriculum is," said Julia Rosenmeyer, an instructor at STARBASE Los Alamitos, who goes by the call sign "Nova." "It's what inspired me to teach here and get involved in STEM in my adult life."
"For the kids to have this opportunity and experience STEM at only10 years old is incredible," Rosenmeyer said. "When I was in school, we learned from textbooks, missing out on the immersive learning that programs like STARBASE provide."
The DoD, in response to a national decline in math and science test scores and a diminishing interest in STEM careers, conducted studies that pinpointed fifth grade as the critical age group where interest in math and science decreases.
"I think that people tend to gravitate towards things that make them feel good," Hendrickson said, explaining what she believes contributes to decreased interest in STEM as children age.
Recognizing the potential repercussions of a generation disengaged from the demands of an ever-advancing technological landscape, the DoD established STARBASE to mitigate the effects and safeguard against national security risks, Hendrickson explained.
That's why the STARBASE mission is to foster an environment of enjoyment and excitement through "hands-on, minds-on" experiential activities led by passionate STEM professionals.
"It helps so much when someone can make it fun for you," she said.
"As far as competing on a global stage and teaching students math and science, standard school curriculum often approaches STEM in a similar way as English," Hendrickson said. "What sets STARBASE apart is the emphasis on inquiry-based learning and hands-on experimentation."
While the program primarily focuses on fifth-graders, it also extends opportunities to junior and high school students, like the STARBASE rocket team, which counts towards physics credits.
"We also hire college students that are majoring in mechanical engineering," Hendrickson said. "This enables us to provide students with a whole other level of understanding because the kids like that the teachers are young."